I'm back from Latvia. The weather was mostly fine, and I enjoyed the trip. I had exchanged some money, so I had to buy something, and here's a picture of the black lace dress I bought from a second hand shop.
And some Latvian very colourful old-fashioned sweets!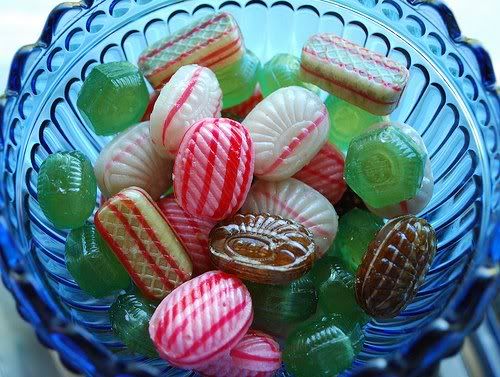 And me on the beach.
Today I went looking for a black bolero that I can wear with my high-waisted skirts, but I didn't find any (that were good, at least). Instead I bought a blouse by
Hanna Sarén
(one of the pieces she designed for Seppälä). I'll be posting a picture of it when I have worn it.