I love..

- adoring the Christmas tree all by myself at night, when it's dark
- the glistening snow
- drinking mulled wine from my Moomin Christmas mugs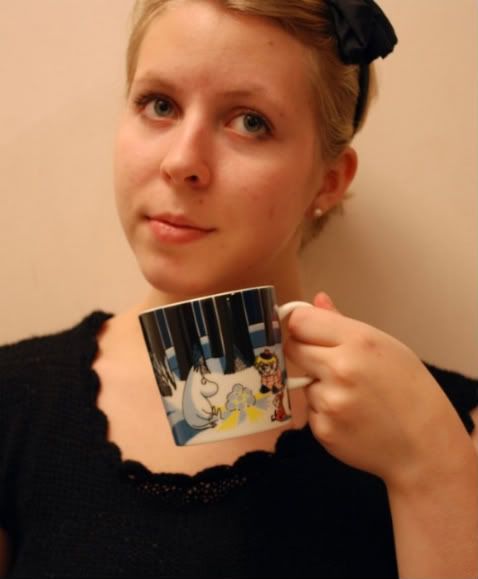 Isn't this sweets box the sweetest? And Kiss Kiss sweets are the best.
I just have to take a Christmas bauble reflection photo every year.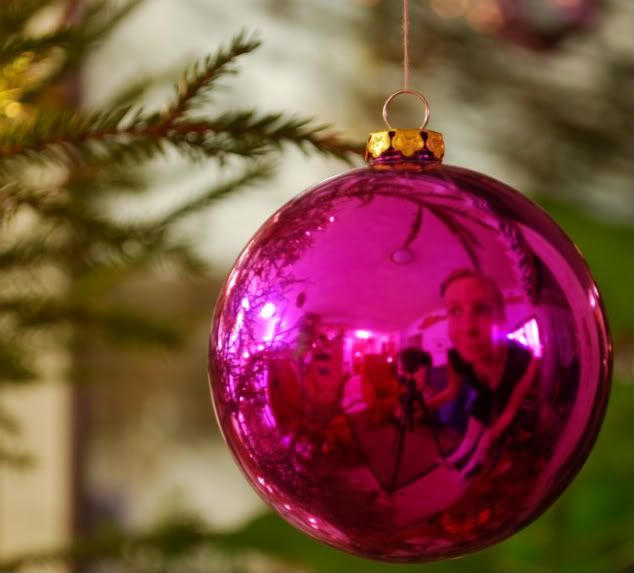 The red one is my favourite of all our Christmas baubles.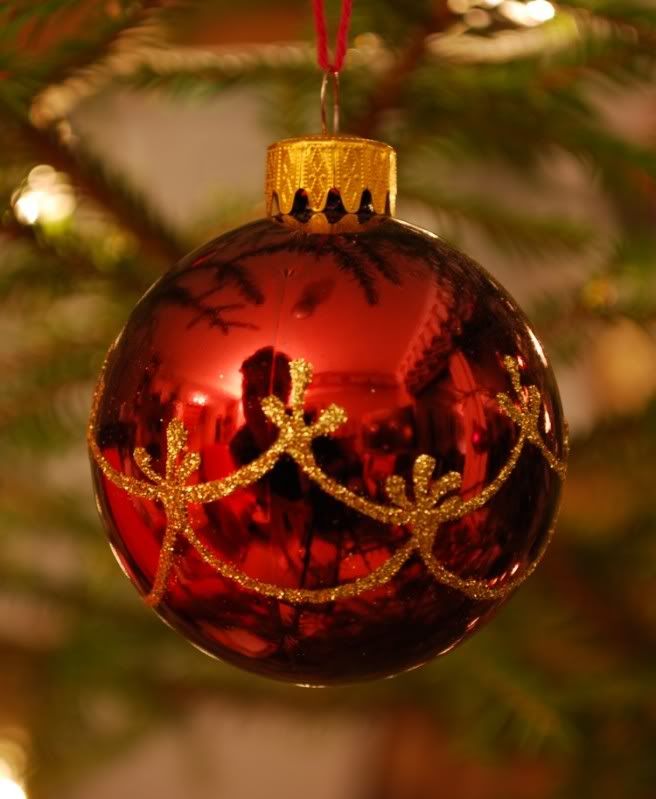 Now Humphrey Bogart, Ingrid Bergman and I leave for
Casablanca
. :)