Buying accessories isn't what I do best. Usually it's the price that stops me - a single little piece can cost more than a blouse at a flea market. But the 3 euros I paid for these gloves were nothing!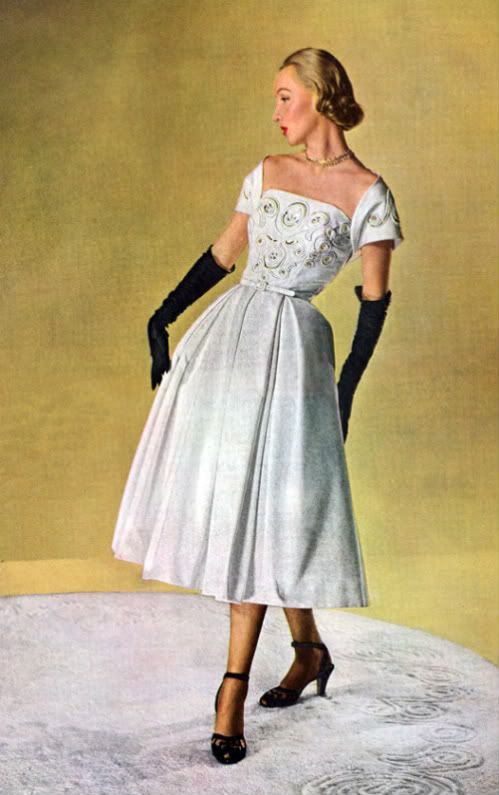 The only problem is that I have no idea when I can wear them. So, feel free to ask me to a ball! Perhaps I could wear them to an opera or something.
Oh, I didn't tell you that I went to an opera when I was in Helsinki.
It was my first time ever to go see an opera, and I enjoyed it.
My mother and brother got to know an opera singer last summer, and via him we got ridiculously cheap tickets to La traviata, in which he sings in the choir.

And, the best thing is that I've been on the backstage of the Finnish National Opera! The friend of my mum's told that they do everything by themselves, the stage propertiers, costumes and all, and showed us the places. I was overjoyed, everything was very fascinating, and I saw so many beautiful costumes, some of them belonging to operas they don't even perform yet. I would also love to go to a ballet!
The gloves - KappAhl Vintage Stories collection
The photos -
the one with the flowers
from flickr.com, and the two others from
myvintagevogue.com
.