I know, I'm late, as some may have posted about IVANAhelsinki's F/W 2010-2011 collection, and I'm just writing about the S/S 2010 collection.. But next autumn is not on my mind yet!
The most important thing: POLKA DOTS! Lots of them. And, I like the colours of the collection a lot. For me this collection represents everything I want to do next summer. Wear polka dot dresses, have picnics in the park, ride with my bike on a warm summer night, eat ice cream, and laugh.
Here are some of my favourites.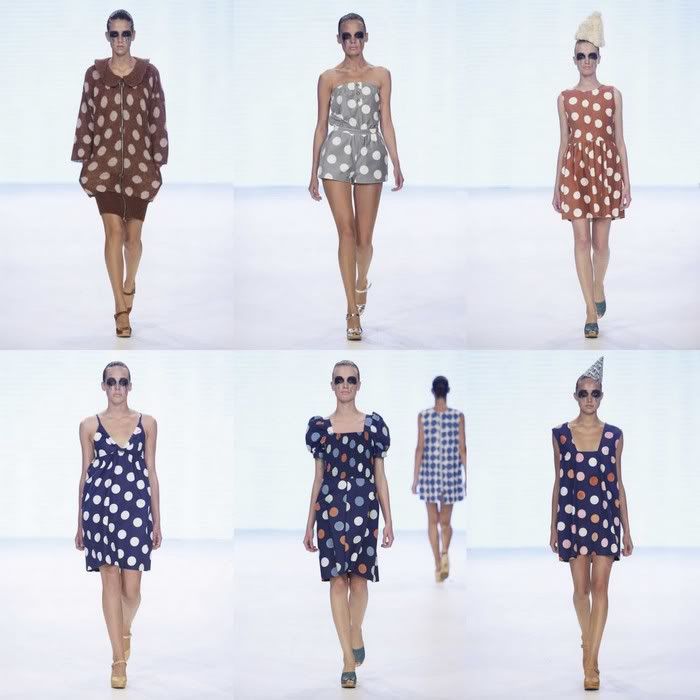 Tomorrow I'm going to be one of the Beagle Boys. I promise to show you my penkkari outfit someday!