I came back from Helsinki a couple of days ago. I went to see the Signe Brander photo exhibition, which was fantastic! It was fascinating to think about the people in the photos, and their lives a hundred years ago. I think I'll go see it again the next time I go to Helsinki, I definitely recommend it! And, for once, I was lucky enough to be there during the IVANAhelsinki sales. I'd never had an IVANAhelsinki dress, and now I have two. Perhaps I have enough summer dresses now, considering that I have three vintage dresses I still haven't worn.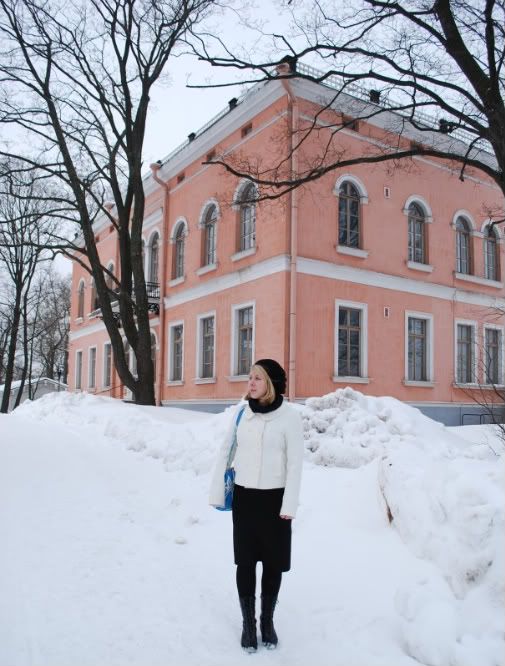 Me and my brother in 1908, hah!
When I came home, there was this lovely vintage cardigan waiting for me! It's from an Etsy shop called Revolving Styles. Isn't it just perfect?