I don't really understand why people, at least the youth, don't appreciate YLE channels. In my opinion they broadcast the best programmes and films (for example Heartbeat and the Camomile Lawn). In the spring the repertoire includes:
Merry-Go-Round, USA 1923 (tomorrow)
On the Town, USA 1949, with Gene Kelly and Frank Sinatra (on Sunday)
I think I'll watch the first episode of the new series on YLE Teema tonight. It's about life in Estonia from 1917 to 1941 (
Tuulten pieksämä maa
).
The other night I couldn't fall asleep, and I finished reading the Emily of New Moon series for the third time. A spoiler here, I'll write it in white.
I had to read the whole book then and there, because I wanted Emily and Teddy to be together. I couldn't stand their separation.
I started to crave for romance, and the feeling certainly didn't go away when I caught the ending of an Anne of Green Gables episode (on YLE 1, I told you they broadcast good series!). I think it's a rather good film film adaptation of one of my favourite book series. Hence the name of my blog, which anyone who belongs to the race that knows Joseph could have guessed. The search for a kindred spirit goes on, and I stop my intertextual references NOW.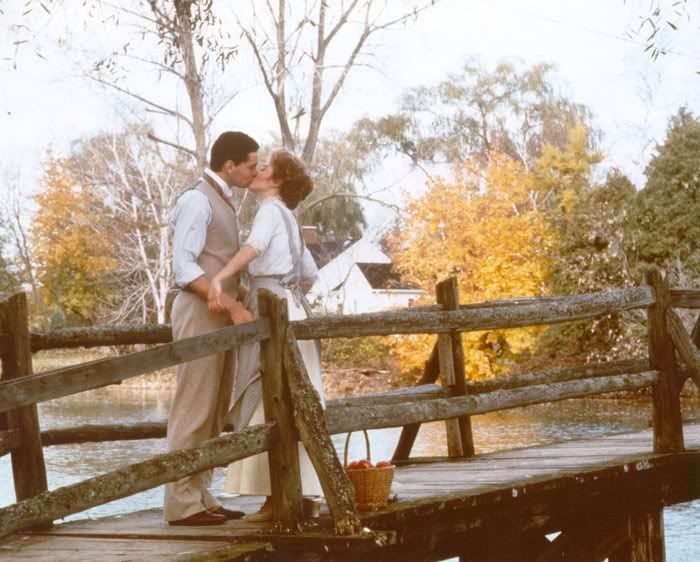 A little bit of love for you from Anne and Gilbert. :-)
Every Finn reading this, take my advice, open the telly and watch these films I told about!