My brother and I have studied Estonian since last autumn, and today we had our last lesson. :( Sad! In my opinion I understand Estonian much better than I speak or write, but that's okay, since there are five languages I study..
Well, this is me today: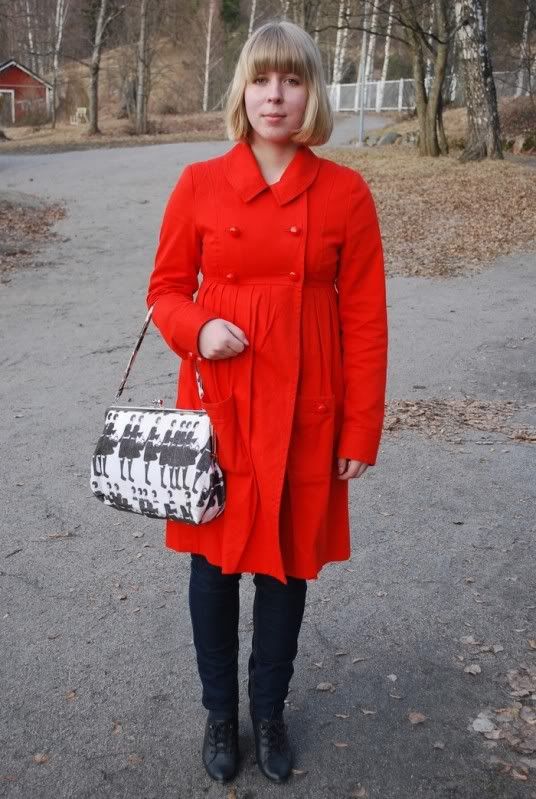 My bag that my friend and another friend's mum wants!
There's a button missing but I've been too lazy to sew it back. :-)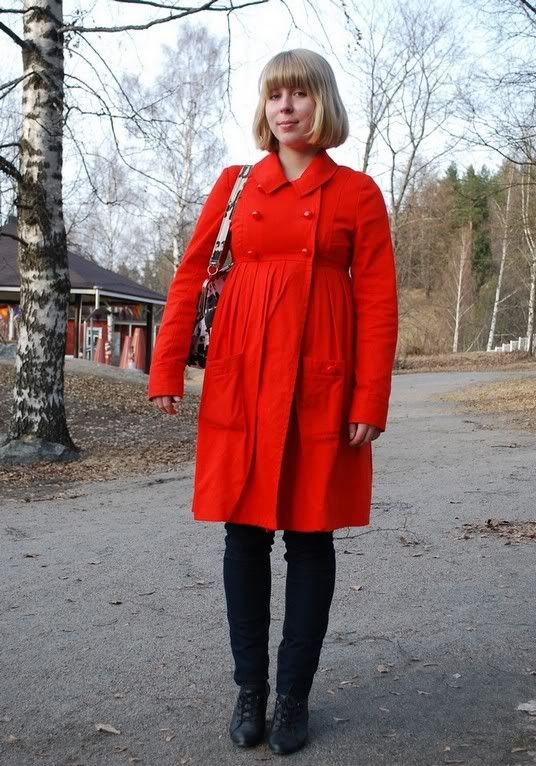 Bag
-
second hand IVANAhelsinki
Shoes - Vagabond
My life is mainly vacuuming, cleaning toilets and other fabulous things. There's nothing wrong with being a cleaner, actually, but I've been a little lonely because I'm just working and working. Today I left the islands

(this neighbourhood consists of three islands)

for the first time this week. I'm sort of waiting for someone to ask me somewhere with them, because I'm too much of a wimp to do that myself. I want something else to do besides cleaning!
One more thing: why don't I have friends that are interested in vintage? I would love to go to Tampere Vintage in May, but I don't have anyone to take with me. :(