I've finally realised it's time to start wearing spring clothes. Spring came so fast - only a couple of weeks ago I would go skiing, but now that's totally out of the question.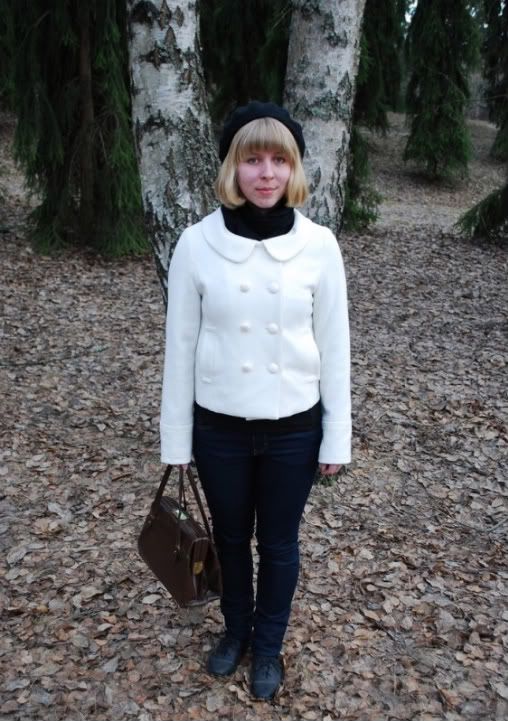 Me and my new best friend!
The jacket is second hand, the bag vintage (60's), the rest from H&M.