We got the results of the matriculation examinations today.. I RECEIVED THREE LAUDATURS (it's the best grade)!!!!!!!! So, I got a laudatur in English, Swedish and French! Now you know that I'm flawless! Who will start reading my new blogs written in Swedish and French? JUST KIDDING! Of course I will keep making mistakes when I write. I really do not speak Swedish or French well, so this was a complete surprise. The moment was rather surreal.
Today we had a fun evening collecting bottles for deposits for a friend that doesn't exactly roll in money. One of my friends was kind enough to snap a photo of me and my outfit.
Everything from H&M except for the bow that was my mother's.
I warned you about my love for flowers.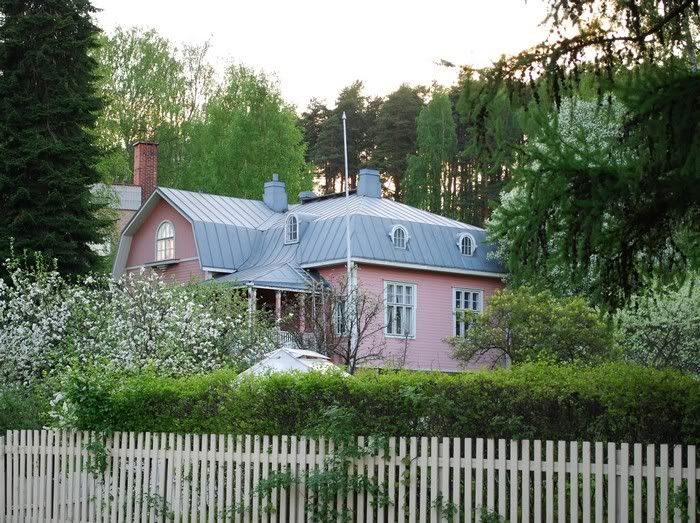 And this is the most beautiful house in the world. I hate the ugly building behind it and have always wondered why it is there.