Is there anything lovelier than cycling on a beautiful spring evening? Even the little drizzle didn't bother me, it was quite refreshing. I could see the ice floes moving, it was marvellous.
Eventually the Sun came out, and finally there was a rainbow. I love rainbows.
I found a cameo the other day! I've been searching for a cameo for ages, but I never found any, and I didn't feel good about buying a cameo from etsy or something without seeing it first. Now I just came across this even though I wasn't looking for one. I think I'm going to take the chain off, because it's very long and I'd rather wear the cameo as a brooch.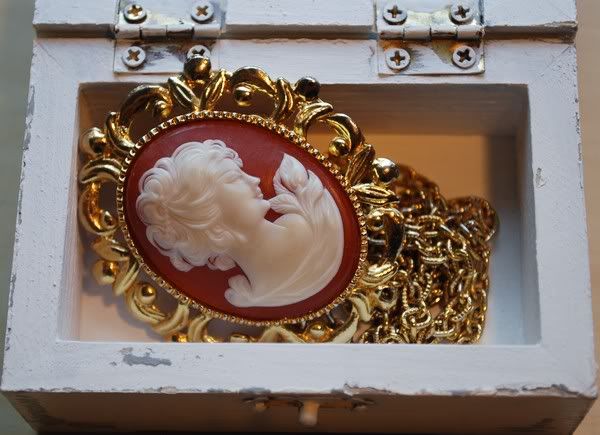 I'm a little late since it's already evening, but happy May Day! I spent the evening making these doughnuts, drinking mead and watching an ABBA documentary. Those doughnuts are quite delicious, they are filled with strawberry jam.
Now I'll go catch the end of ABBA: The Movie!