Firstly, thank you all so much for your sweet comments on my last post!
I fell in love with this pair of Minna Parikkas the first time I saw them. I didn't think I'd ever get them, since they are from one of her earliest collections. However, I spotted these on huuto.net last week and I had to snag them! I had such a hard time last winter trying to find pretty winter boots, but this year I won't have to go through it again!
Meet Sofia. Sofia is actually my third name, and I have a pair of Parikkas called Aili, which is my other grandmother's name. So, dear Minna Parikka, don't you think it's time for you to design the Anniina shoe? ;)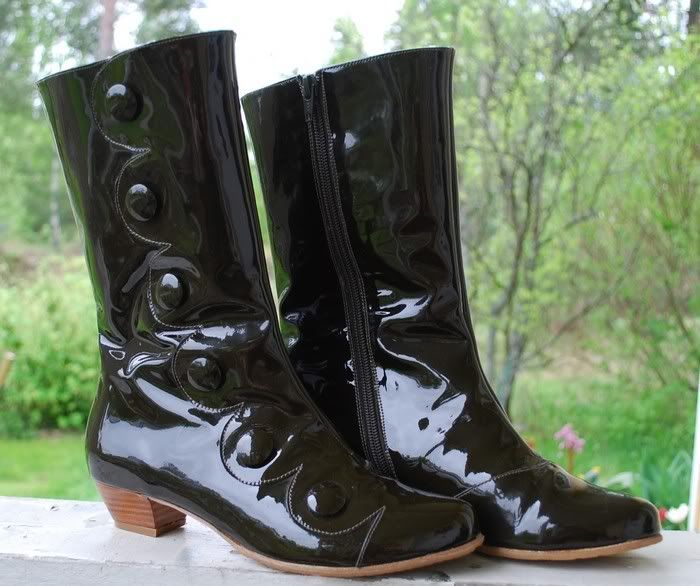 I love the resemblance to Maxine in these shoes.
Like I hinted in the title, you could get your second hand Parikkas as well. There are: Tartlet (I want these so bad!), these sandals (I don't remember the name), Grace, Maxine bag, and on eBay there are Alice, and Wilma. Hope you find something among those!
I'll keep on hoping I'll find these some day:
beautiful Grethel, the cute shell bag and the wing shoe on the right. If I remember correctly, that shoe is called Gloria. But, anyway, those are what I dream about now!
P.S. I'm selling my Seppälä by Hanna Sarén shoes since they are a little too big for me.