Happy Midsummer Day! I don't know why, but Midsummer's Eve is (almost) always a rainy day. It was raining cats and dogs! And I missed the local bonfire for the first time in like 10 years! But I guess I'll survive.
Today we celebrated my great-uncle's 80th birthday (why am I always telling about my great-uncles? Well, I happen to have many great-uncles..)
and I wore this dress, which is his sister's old, in other words my grandmother's.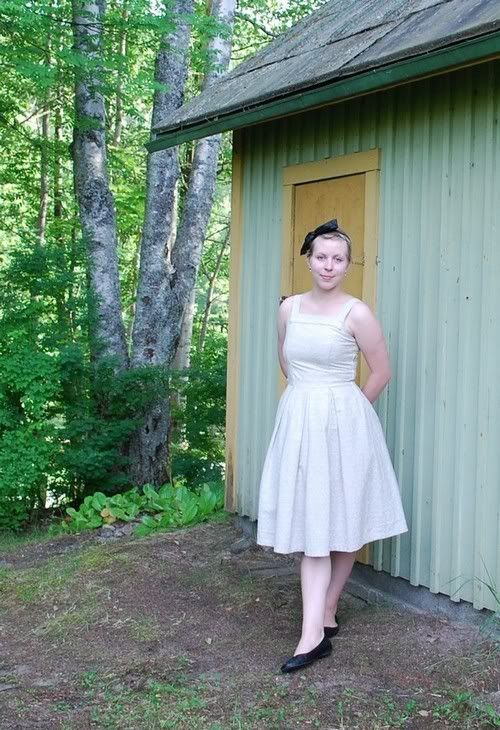 As you can see, I was born a model.. Yeah, right, I always pose like an idiot.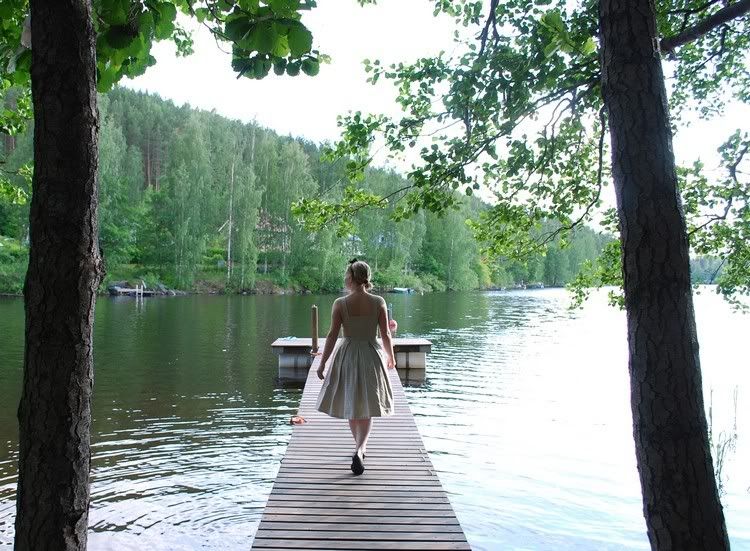 I spent a couple of days in the
countryside, at Miia's grandmother's
.
The place was full of mosquitoes! So I'm quite happy to be back home. But just look at the beautiful scarecrow that Miia and I made! I've been spending so much time with Miia that I almost think she's really my little sister. :-)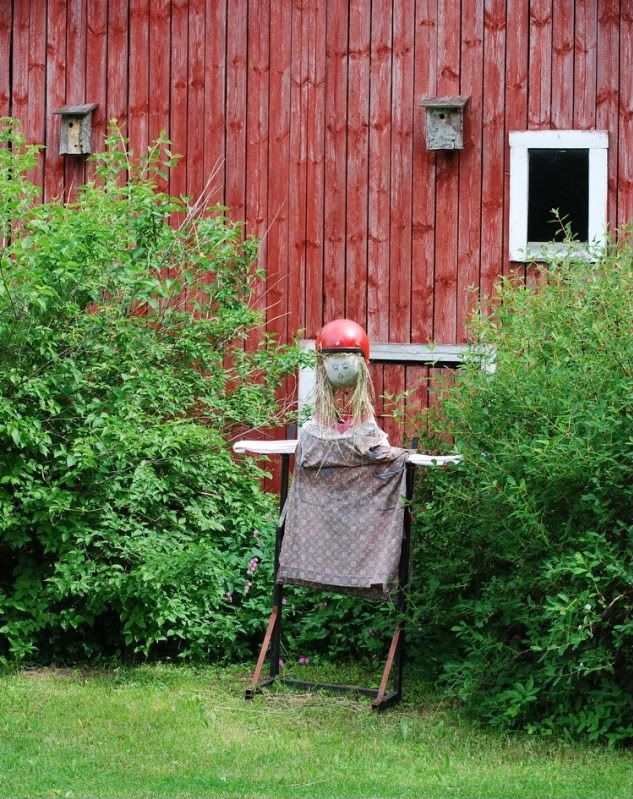 And the magic mirror made us look like this. Aren't we just pretty!