I am a bow maniac. In my opinion there is nothing cuter than bows. Today I wore my bow dress, bought a bow headband and a

red

hairbow (and when I was in London, I bought a bow headband and bow heels. But that wasn't enough for me). I was really lucky with this dress, actually. It's from eBay, and I couldn't believe my luck when I realised that I had actually won the auction.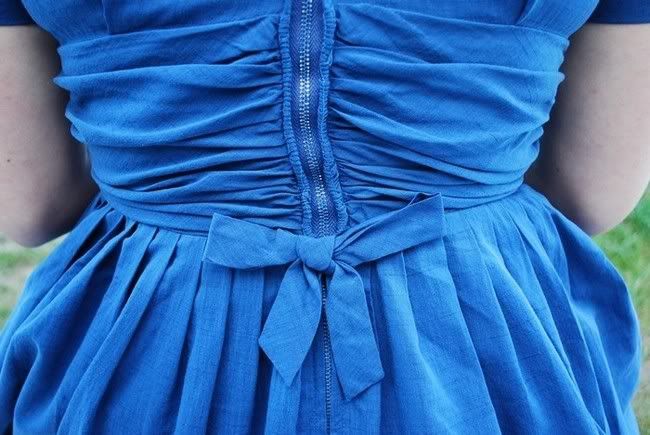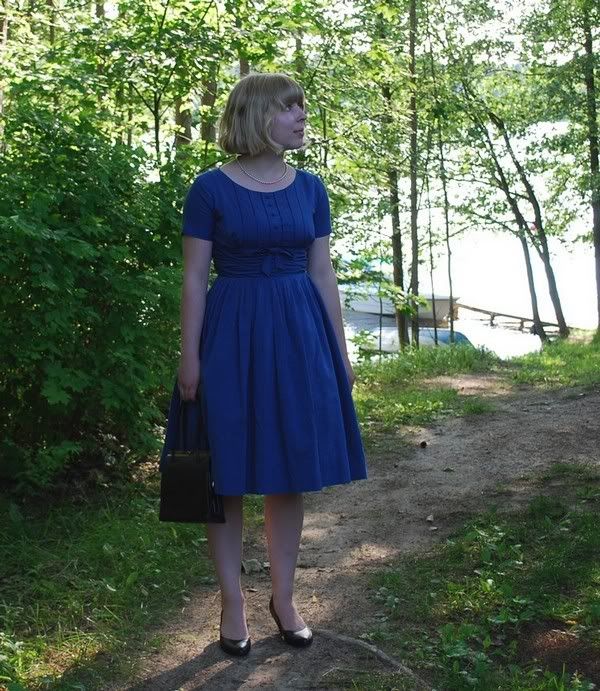 I bought this bag in London, and the shoes are by Vagabond.
Thanks to Miia for taking the photos, again. It's much more fun to have her to take the photos than just use my tripod and autotimer
.
What I also did today was bake this strawberry quark pie. It's one of my favourite recipes, and if someone wants to know the recipe, I'll be more than happy to share it. (My mum's friend is here and she told me it's extremely delicious: she has eaten three pieces, so take her word for it!)
150 grammes of melted butter
Mix the sugar, the wheat flour and the oat flakes. Then add the melted sugar. Butter the pan and put the dough in it. Set the oven to 200 Celsius degrees. I usually put the pie in the oven for five minutes, then take it out, add the filling and then put it back to the oven. After adding the filling put the pie in the oven for 15 to 20 minutes. Then put it in the fridge for a couple of hours and then it's ready. :-)
500 grammes of quark
(
according to wikipedia it's also known as curd cheese)
As much strawberries as you like
Whip the cream and mix it with the quark. Use a blender to make the strawberries into purée. Then mix the strawberries with the quark & whipped cream. Add sugar according to your own taste.