I had my graduation party yesterday. I'm not one of those who don't like family parties - on the contrary, I do like to see my relatives, and I really liked my party yesterday.
I made the dress myself, with my mum's help. The pattern dates back to 1957, it was in one of the sewing magazines I found. The only thing that's vintage in my outfit is the golden lyra on my student cap
.
It belonged to my great uncle, who was killed during World War II. He graduated in 1935. But, something scandalous happened during my party! Some guests from that side of the family came and told they had my great uncle's lyra with them! Whose lyra is on my student cap, then?! This is a mystery and we are greatly amused by it. :-D Detective work is going on!
I actually wanted a puffy hem, but we didn't have enough fabric. But I think the dress is okay!
One of the first two photos will be the photo of my Thank You Card for the guests, which one should it be?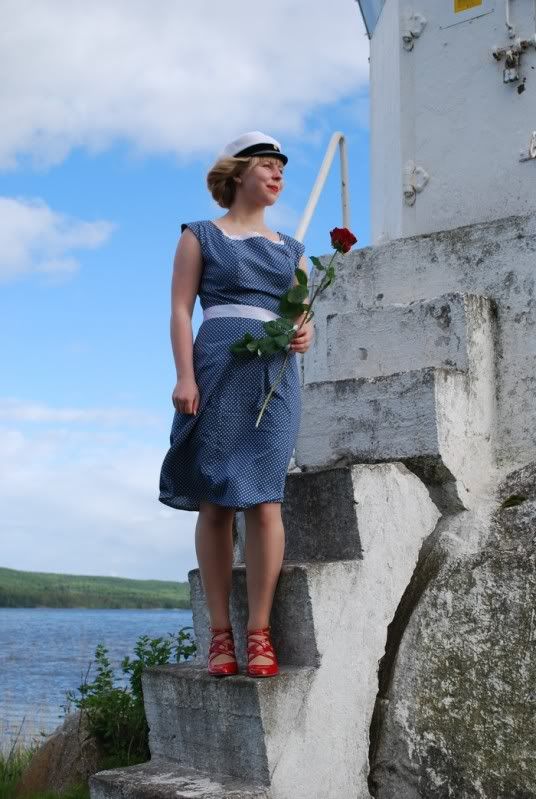 The head master said that it's a tradition in our school to leave flowers on the soldiers' grave, so I left a rose for my great uncle.
Here's his graduation photo. :)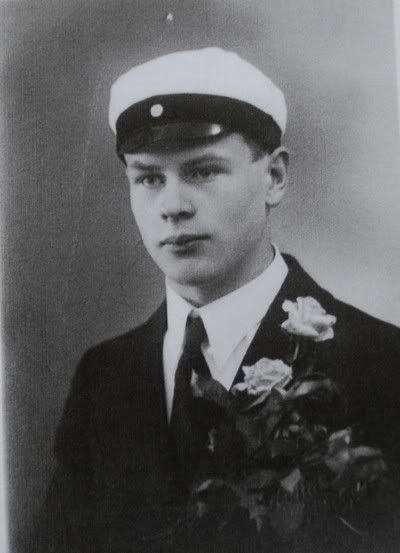 And this is my granny's graduation photo! She wore the same golden lyra that is supposedly my great uncle's, but as I told you, this is a complete mystery, because there's no one left to ask! :-D