Yesterday a little roadtrip to Helsinki took place. While Taija and Riina were listening to Converge and Lighthouse Project,
Sanna and I went to amuse ourselves to Linnanmäki.
Before that I bought a 60s mod dress! :-)
This is actually not the kind of carousel photo I would really like to take, but, here it is. The next time I see a carousel I want it to be darker, there was too much light 10:00 pm. And no stupid trees blocking the view. I had to crop the
photo quite a lot because of all those things. :(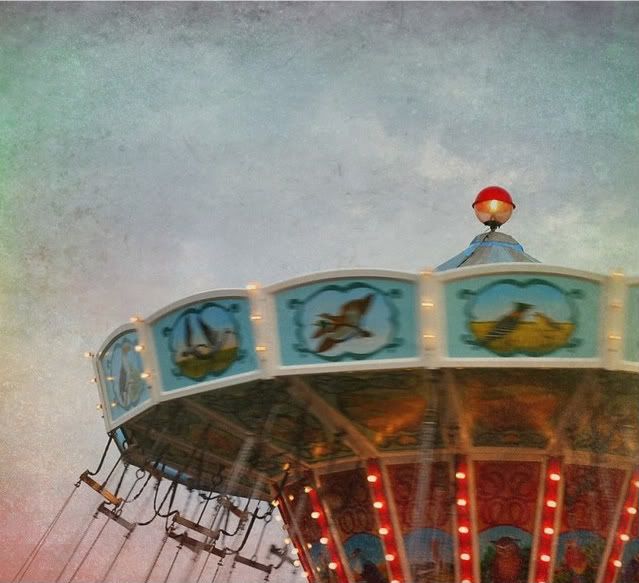 You can find it here.