Well, first of all, those things in the title have nothing in common. I'm just bad at making up titles.
So, there's this Finnish vintage forum called Fintage
, which is a great place to discuss vintage things. We had a picnic meeting in Tampere on Sunday. It was such fun too see those people!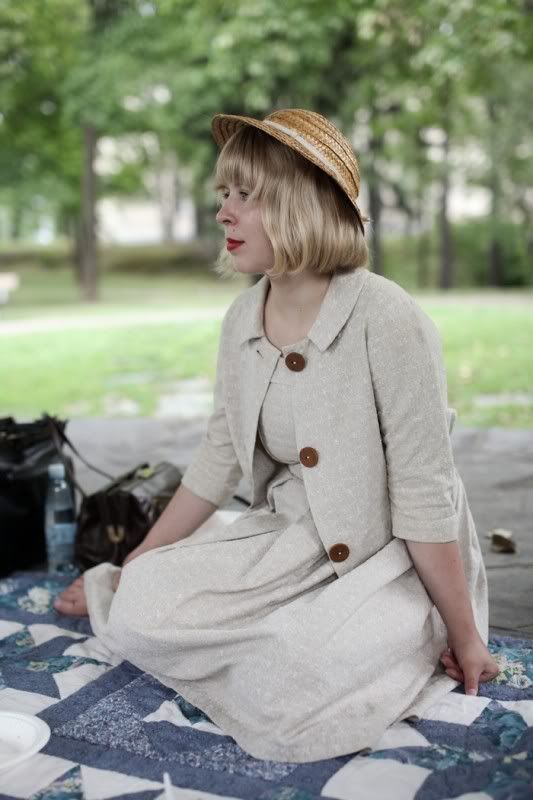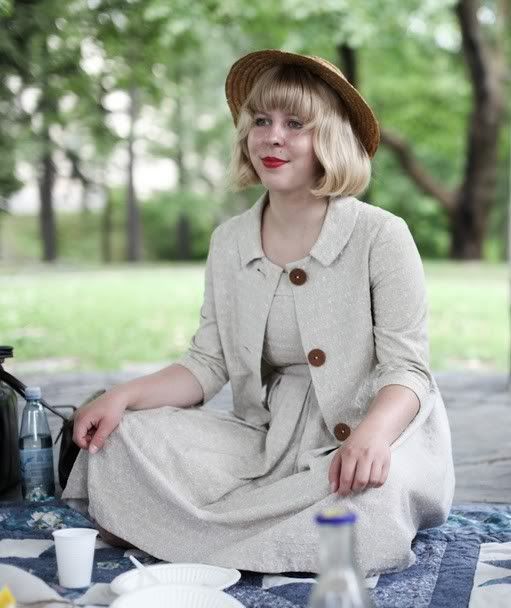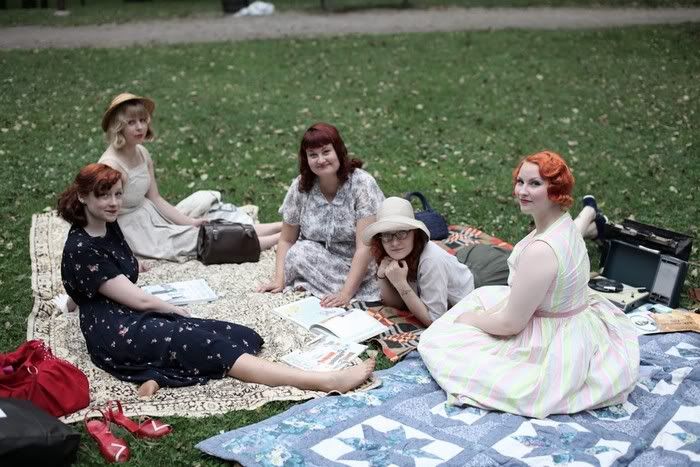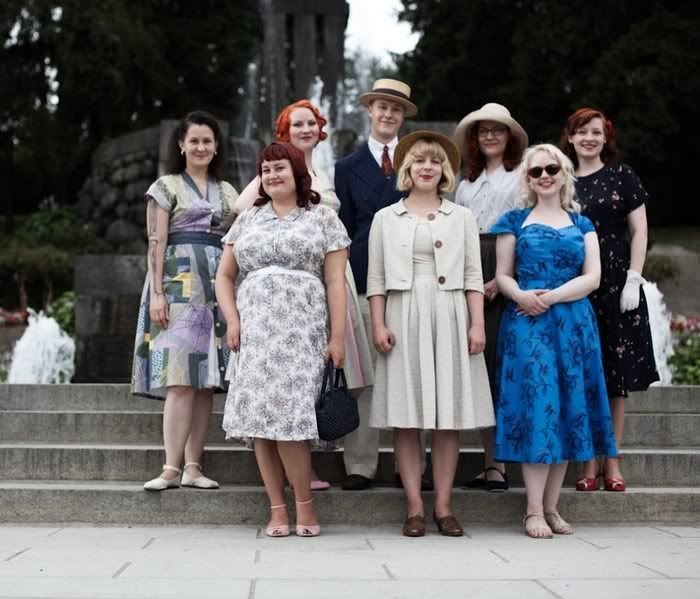 The straw hat, the dress and the jacket are all my grandmother's old clothes. The shoes are from a local antique shop.
Photo credits go to Jirina and Lassi.
And then about the latter part of the title. Yesterday I finally got around to making ice cream! I did it from the beginning, all by myself! No ice cream machines were used. I definitely recommend trying to make ice cream, it tastes much fresher than the super market ice cream that is full of preservatives etc. Hm, that wasn't exactly baking, but I don't have any other tags for making food!